SECRETARIAT TEAM APPGM-SDG
Thirty-eight (38) people are identified to play a role in the APPGM-SDG Secretariat. Unlike in 2020 and 2021 where key positions were held by volunteers, a bulk of work shall be undertaken by full-time staff due to the work demands and dateline. However, we do recognize that expert input and experience are among many academics and senior civil society partners; therefore, their role is essential.
The Secretariat operates not in a hierarchical way but in a flat level of leadership structure with consultation and support. Senior members of the team who are subject experts are also custodians of the localizing SDGs project.
Prof Datuk Dr
Denison Jayasooria
Senior Director,
Head of Secretariat (HoS) Unit
Policy & Research Officer
Policy & Research Officer
Research & Policy Consultant
CONSTITUENCY COORDINATION UNIT
Director of Constituency Coordination Unit
Executive Officer, 
Project Management Office
Dr. Siti Nur Ain
Binti Zakinuddin
Dr. Wan Suzita
Wan Ibrahim
COMMUNICATION & CAPACITY DEPARTMENT
Director of mySDG Academy
Capacity Building Officer
Sabah Regional Coordinator
Prof. Madya. Dr.
Zaimuariffudin Shukri Nordin
Sarawak Regional Coordinator
Dr. Eva Kristin Larry Sait
Sarawak Constituency Officer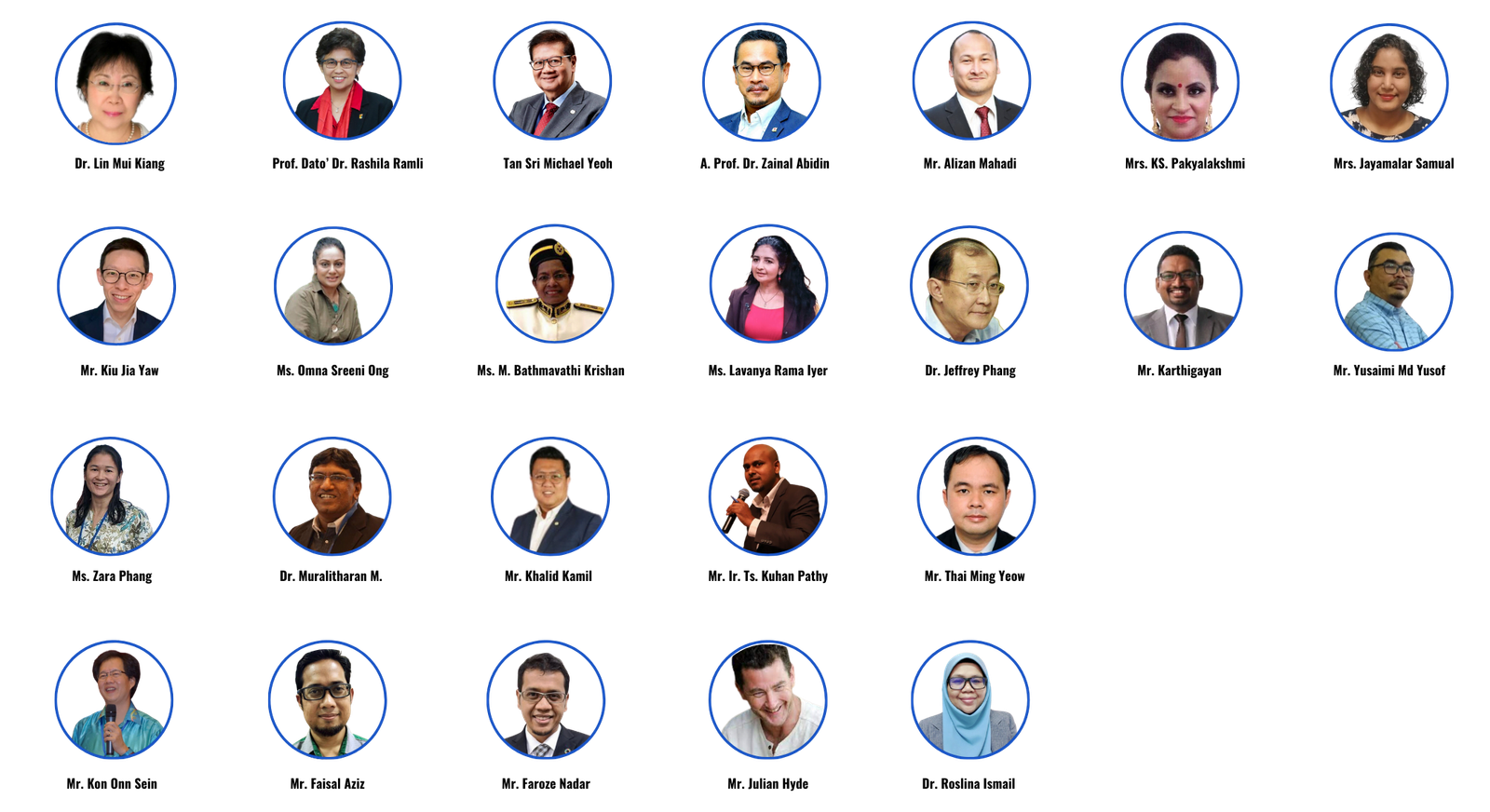 CSO discussion in Oct 2015 & formation of the Malaysian CSO- SDG Alliance.
Panel of speakers:
EPU, SUHAKAM, ISIS Malaysia, PROHAM, Bar Council & NGOs.
CSO Input to VNR (2017) & SDG National Roadmap (2018).
On 17 July 2017, Malaysia presented the VNR report at the UN in New York.
Malaysian CSOs hosted a feedback discussion at the UN Plaza on July 18, 2017.
Malaysian CSOs also met the EPU Minister at the UN in New York on 18 July 2017 to share our views and concerns. 
Malaysian VNR 2017 – CSO active at HLPF in New York process.
UN Award for SDG work. This is a significant recognition for the Malaysian CSO-SDG Alliance Oct 2017.
In Dec 2018, CSOs met up with the Speaker of Parliament to set up a monitoring group on the implementation of SDGs – The APPG on the SDG (All Party Parliamentary Group on SDGs). In principle this has been accepted and in 2019 we have started with a pilot testing at 2 parliamentary constituencies.
Dinner on July 1, 2019 hosted by Speaker of Parliament on the formation of the APPGM-SDG.
First Chair & Deputy – Oct 2019.
At APPGM-SDG Committee @ Parliament on March 10, 2021.
Photo of key office bearers taken at the Society AGM on March 9, 2021.
Launch of the APPGM-SDG Annual Report (2020).
APPGM-SDG Report (2020) distributed to MPs (14 Sept 2021).
YB Chair – Policy briefing & speech in parliament (Jan 20, 2022).
SDG 17 PARTNERSHIP FOR GOALS
BECOME A MEMBER OF THE MALAYSIAN CSO-SDG ALLIANCE
Being a part of the Malaysian CSO-SDG Platform means being a member of a large cross-thematic network of Malaysian NGOs, think thank, social enterprises to be seen as a solid front for CSOs to push for SDG development.